Earlier this week, Earl Skakel joined
The Windy City Benders Podcast
(a
Beer League Talk
partner) to shoot the breeze and talk some hockey. His interview starts at the 12:50 mark.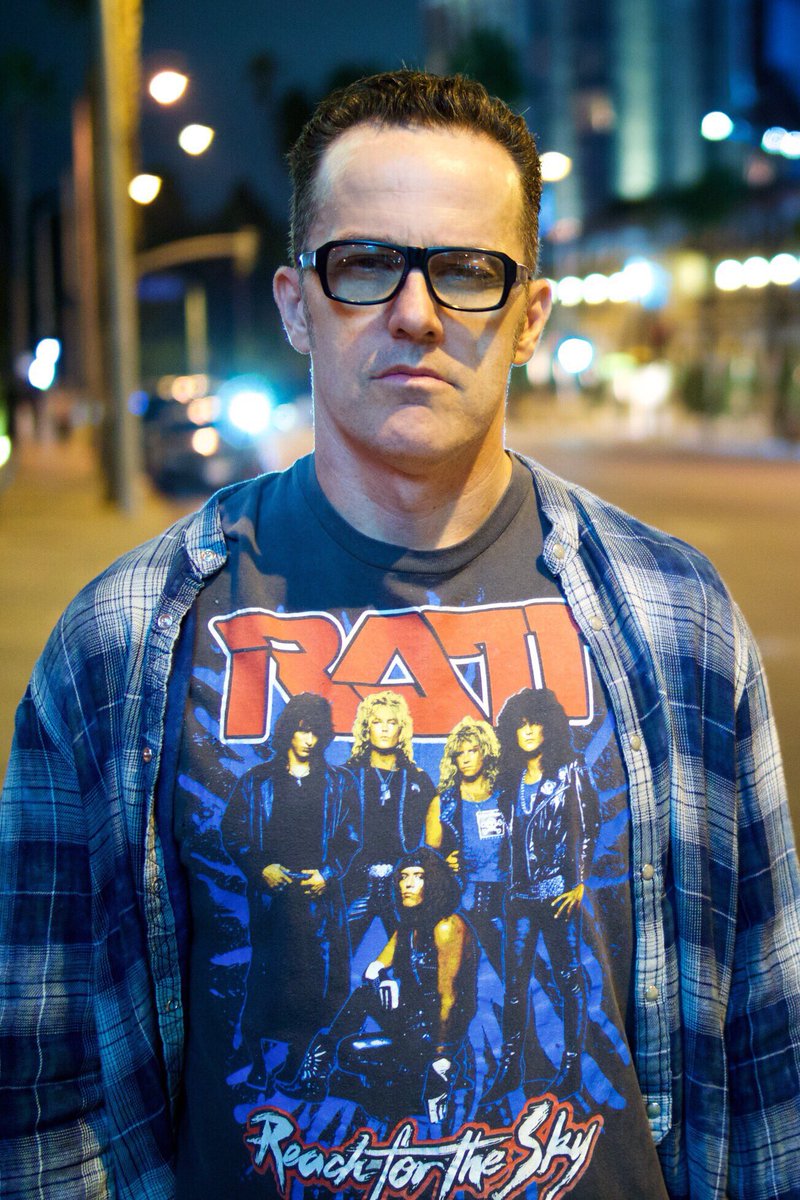 [Photo via @EARLSKAKELTwitter]
If you're not familiar with Earl, he's a Comedy Central Roast Battle participant, voice of Barry Jelly from
The Jellies!
, a Kings fan, a Hockey Buzz regular, a walking encyclopedia of hockey knowledge and all around cool guy.
Seriously.
Earl has a Rain Man-esq mind when it comes to hockey - especially when recalling the many bruisers from the game's past. The discussion branches out to a number of different topics in the hockeysphere.
One of the things I found interesting that Earl brings up is the Kings place in the league and the idea that they're not completely awful, but not completely good (obviously). Add to that the troublesome contracts and LA finds themselves in this weird position where they're basically stalled.
I look at this in-between period as a hockey purgatory of sorts. Nothing can really happen because everything is reliant on the rebuild at this point.
*Obvious statement alert*... but…it has to work in order to move forward.
If the rebuild starts to come together and the kids can play, the snowball effect begins. The next couple years of drafting and the development of some of these key prospects will be huge. A lot hinges on those two things because they will be the driving force behind players in the league taking notice at the right time.
Having a team with a bright future is what does the talking in terms of selling guys on the organ-I-zation. It's rare (but not unheard of) that someone wants to go to a floundering team with no hope on the horizon. The "up-and-coming" team is what guys want to be a part of. Those are the places established players and coaches can see themselves coming into and making a difference in order to get to the ultimate goal: the Stanley Cup. Look at the Florida Panthers coming into this season…Q said the talent is why he joined and drew comparisons between them and Chicago of years passed.
LA does look like they could have a bright future, there's just a number of things that will need to go right in terms of the development of top prospects, moving certain contracts, the coaching staff and organizational philosophy. Right now, Turcotte, Bjornfot and this year's draft is great start. But if they want to truly get out of neutral, they'll need to stick to the plan, and to their credit, it looks like they will - if this offseason and the lack of "major" moves and RFA signings is an indicator of that. One of the things you might be able to make an argument against it would be the fact that they didn't move any of the big contracts, but, that could have been out of their hands, as there probably wasn't a lot of interest. That could all change for teams come playoff time, though...
Guided by Earl's awesome voice (which has shades of Sam Elliot in it), the episode is a fun listen and helped inspire this afternoon's blog…Thanks to Earl and the WCB fellas for giving us a good show during the dog days of summer when we're all starved for hockey news!
What's Your Opinion?
A good portion of the podcast discussion covers 1980's-90's hockey and enforcers/fighting. Since this topic has taken a front row seat in our little hockey community the past few years, I won't drone on about it, but I'm curious to hear your thoughts.
Personally, I miss the savage ballet that was hockey's past. I understand people's argument about safety and phasing it out for a game full of speed and skill. I kind of feel like a part of the identity is gone.
Intimidation is an important part of the game and a big advantage - in any sport, really. I think the idea of the players being able to police each other on the ice is a good thing. I've read and seen documentaries where skilled guys like Brett Hull talk about how much more comfortable they felt having an enforcer on their team, because they knew they would be freed up to play their game more easily and that the likelihood of someone trying any funny business would be very low.
Now, I don't agree with the staged fighting and things like that. However, responding to a teammate being taken advantage of with a dirty hit/play and sticking up for them has always been part of the game IMO. Guys will do whatever if it means just having to sit in the box for a bit. They might not pull any shady business knowing there's going to be a guy waiting for him next shift and he'll have to answer the bell.
I know…cliche thinking, but, I believe there's a lot of truth to it.
Maybe it's just natural progression. Meaning, the players coming down the pipeline don't have that type of game/mentality anymore. When you think about it, we're seeing a lot of smallish guys coming into the league that aren't really bringing snarl, but instead, speed and skill. Is it possible that the "protective" instinct isn't there because it's no necessary anymore, and the guys that have it aren't going to reach the next level because it's no longer needed on the roster and they don't have the skill to justify them having a spot?
I don't know…but we need the hockey version of Charles Darwin to study the evolution and effects of the game on the player and visa versa. HA!
Anyways, hope this helps pass a little bit of time during these hot summer days...
To see more of Earl, check out his shows on AdultSwim and Comedy Central. Keep up with his news via Twitter, Instagram and podcast:
Twitter: @EARLKSKAKEL
Instagram: @earlskakel
Podcast:
Inappropriate Earl
Don't forget to give the boys at Windy City Benders a follow, too. They discuss everything hockey and can be found on FaceBook, Twitter, Instagram and tons of podcast sites under the moniker:
The Windy City Benders Podcast
.
Also, feel free to email them any hockey-related questions/thoughts you may have. Or for a quicker route, shoot them a text on the hotline at:
(708) 942 - 4829
and they'll answer/mention you in their episodes.
Enjoy the rest of your weekend!
Go Kings Go
👑👑👑