I've had some time to poke around the various Bill Zito news since the Cats signed him earlier this month, and I have to say, the more is see/read, the more excited I am.
Sorry to my friend, and lovable pessimist of the comments section, Harvey, but I think this could be a very good signing.
This is a guy that not only has a solid resume as someone who started/ran a successful agency company for almost 20 years after graduating from law school, but he also gained valuable insight from that experience and then transitioned into a front office role with CBJ, which led to a successful GM run for the Cleveland Monsters (CBJ's AHL affiliate), and ultimately his current role as the Florida Panthers GM. He's well-rounded and I like how he talks about learning from the outside as an agent, and then coming into the front office with CBJ to learn from that angle.
But what I think speaks the most volume is that it seems everyone thinks it's about time he gets his shot. A lot of folks within the hockey community, and fans alike, seem to be vouching for him.
Listening to his interviews and it's obvious he's not only an intelligent guy, but he's also very passionate. One of the things I really like about him is that he seems genuine. There doesn't seem to be any smoke and mirrors or performance bravado - he just seems like a level-headed guy, which is what I think this team needs.
Sure, there was some standard GM talk, but the larger percentage of his words showed a guy that's wanted this for a long time and finally has a chance and is not looking to blow it.
I really enjoyed this interview:
Let It Fly
Despite their efforts, plans, ideas, schemes, and so forth, the Panthers have not had an identity in forever. A lot of this is due to a dysfunctional front office. All that nonsense trickles down.
There's a great quote from Arnold Schwarzenegger where he says, "The most important thing is that you have a vision - that you have a goal. Because without that vision and without that goal, again, you're drifting around and you're never going to end up anywhere."
That's the Panthers.
The brass can tell you every year that the vision and goal is to win the Stanley Cup. Well, guess what...that's every team's goal.
Until you start seeing things to back up and reinforce that goal, it's hard to think it will happen.
To the ownerships' credit, last summers signings felt like that was a sign that they are willing to go after guys and build something. But like so many times before, the end result was the same.
So what's the "plan" now?
I obviously don't know, but I can tell you what I'd like to see...
Tear it all down.
The Cats cannot afford ANOTHER season of "almost there". Results are needed NOW.
Zito is an intelligent guy who has an eye for talent and seeing what others don't (ie Tim Thomas and Andy Greene). I say let him put his stamp on this team. If it means parting with certain guys, so be it.
The reality is that this team is stuck. It's easy to keep saying, "hey, they're right there," but they're not. The wheels are spinning but they're not going anywhere.
It's time to shake it up. Build a new DNA.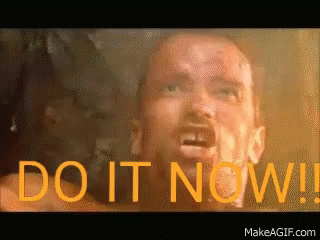 Whatever that takes, I'm not sure, but I'd love to see it get done. I know it might involve some painful trades, but if the offers are there and they make sense, then maybe it's time to move on from guys like Huberdeau, Ekblad Hoffman, Daddy, and dare I say...Barkov (though Zito is obviously very high on him). So maybe you move the other core guys and truly build around Barky.
I know Zito said in one of his interviews that it's hard to focus on one area, since they all kind of intertwine, but I really hope the emphasis is on defense. C'mon, Bill, fix that for us!
Probably not a popular statement, but I'm OK with Ekblad being moved if you can get the right return. I'd also love to see Yandle gone (tall order). I think the Matheson experiment has run it's course, and although he has some flashes, I just don't think he's working in this system.
A couple new faces on the blueline and some changes up front would be very nice. I'd love to see Zito make some of the hard decisions that need to be made. I have a feeling he and Q will put something together that will look different heading into next season, because this current setup just isn't getting the job done.
I think we can all agree that Jimbo pretty much hit the nail on the head with his recap of the "key" Panthers players in the blog from when the Cats were eliminated by the Islanders.
When you really think about it, should anyone be untouchable on this team?
_____________________
Let's get start making some moves, Bill - go Panthers!