In the spirit of Halloween coming up this weekend, allow me to take a stab at something scary. Imagine the horror if all of the core -- Jonathan Toews, Patrick Kane, Duncan Keith, and Brent Seabrook -- get fed up with the Blackhawks organization and request trades.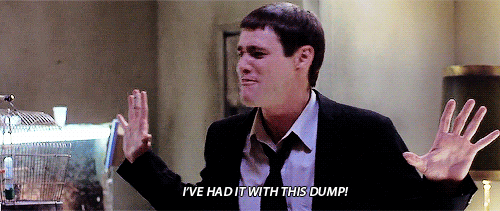 Today's blog will feature a set of proposed trades to move out the core and a few others rostered players to gain back futures, mainly in the form of draft picks.
Some of these trades are likely unrealistic and some are borderline looney tunes but this is simply a fun exercise to see how far down the rabbit hole we can go and get a hallucinogenic glimpse of what could be on the other side.
This exercise is as close as you can get to GM mode in an NHL video game. Have fun with it and don't take it too seriously. Expect the weird and wacky with All Hallows Eve on the horizon.
And of course, your ideas, feedback, and counter-proposals are most welcome.
--
THE PARAMETERS
For the trades made in this exercise, I did my best to adhere to the following parameters:
* Make trades to teams that I think have perceived needs that the Chicago players going their way would fill. Keep in mind that I don't have intricate knowledge of every other team's roster situation.
* Try to factor in cap implications for both teams in the trade. Keep in mind that I haven't done a full salary cap analysis for the other teams to ensure they are cap compliant.
* Consider how the trades would work for the Blackhawks in the short term and long term. Keep in mind that I haven't done the same for the other teams.
* Retain salary to enhance the return from the other team. Keep in mind that the other team may want more salary retained due to their own cap constraints.
--
THE TRADES
Blackhawks
: Alec Martinez, Peyton Krebs, 2022 1st, 2021 2nd
Golden Knights
: Jonathan Toews ($4M retained)
The return is high on this trade because Chicago is taking back $4M in Martinez's salary while also retraining $4M of Toews' salary.
Blackhawks
: Sam Reinhart, Dylan Cozens, Jack Quinn, 2021 1st, 2022 1st
Sabres
: Patrick Kane ($5M retained)
Similarly, the return on this trade is high because the Hawks are taking back $5.2M in Reinhart's salary while also retaining $5M of Kane's salary. Reinhart adds back a top 6 right wing.
Blackhawks
: 2021 1st
Panthers
: Duncan Keith, Cam Morrison
Some may think Keith isn't worth a 1st round pick at his age but his cap hit is only $5.5M for a defenseman who could still thrive on the Panthers top pair with Aaron Ekblad.
Blackhawks
: Loui Eriksson
Canucks
: Brent Seabrook ($3M retained)
The Hawks retain $3M in salary since Seabrook's cap hit is $875K more and two years longer than Eriksson's contract which is similarly an albatross for Vancouver at $6M.
Blackhawks
: P.K. Subban, 2022 1st
Devils
: Dylan Strome, Alex Nylander
The Hawks get a 1st rounder due to Subban's $9M contract with two years left. The Devils gain top 9 forwards in Strome and Nylander who could replace Travis Zajac and Kyle Palmieri who are 2021 UFAs.
Blackhawks
: 2021 1st
Flyers
: Connor Murphy
Murphy adds more muscle to the Flyers blueline along with what they have in Justin Braun and Robert Hagg as well as upgrades what they have on defense if they can ship out Shayne Gostisbehere.
Blackhawks
: 2021 5th
Blue Jackets
: Calvin de Haan
de Haan rounds out the Jackets top 4 on defense with Seth Jones, Zach Werenski, and David Savard allowing role players Dean Kukan and Scott Harrington to form the 3rd pair.
Blackhawks
: Niklas Hjalmarsson, 2021 2nd, 2022 2nd
Coyotes
: Slava Demin
Lose the core four and bring one back? With one year left at $5M, Hjalmarsson brings veteran leadership and a warrior style for the youngsters to emulate. His health and durability is a worry, though.
Blackhawks
: 2021 3rd, 2022 6th
Ducks
: Ryan Carpenter, John Quenneville
This trade was just to move out a prospect in Quenneville who doesn't have a future with the Hawks. Carpenter is a fine player but expendable due to up-and-comers like Brandon Hagel.
--
THE END RESULT
After those nine trades, here is how the net result maps out the 2020-21 roster:
Alex DeBrincat - Kirby Dach - Sam Reinhart
Andrew Shaw - Dylan Cozens - Dominik Kubalik
Mattias Janmark - Lucas Wallmark - Loui Eriksson
Pius Suter - David Kampf - Matthew Highmore
Brandon Hagel
Niklas Hjalmarsson - P.K. Subban
Alec Martinez - Ian Mitchell
Nikita Zadorov - Adam Boqvist
Lucas Carlsson
Malcolm Subban
Collin Delia
Injured Reserve:
Zack Smith
As far as draft picks, Chicago gained a dozen: six 1st rounders with three each in 2021 and 2022 plus two 2nds, 3rd, and 5th in 2021 as well as a 2nd and 6th in 2022.
Don't forget that the Hawks also obtained forward prospects Krebs and Quinn. I imagine Krebs could reach the NHL next year but possibly the year after. Quinn could be NHL ready by the 2022-23 season.
Lukas Reichel could be knocking on the door by then, too.
There is approximately $4.8M remaining in cap space.
--
THE FOLLOWING YEAR
Next offseason would begin with ten players on expiring contracts: Reinhart, Kampf, Janmark, Wallmark, Smith, and Suter at forward and Hjalmarsson, Martinez, Zadorov, and Carlsson on the blueline.
I would expect there to be a high probability that Reinhart, Suter, Zadorov, and Carlsson get re-signed. Everyone else is shipped out at the trade deadline, allowed to walk as UFAs, or set to retire.
Then there's Shaw who I would venture to say is either on LTIR or retired due to recurring health issues.
With around seven vacant spots, the 2021-22 roster could look something like this:
Alex DeBrincat - Kirby Dach - Sam Reinhart
Pius Suter - Dylan Cozens - Dominik Kubalik
Philipp Kurashev - Peyton Krebs - Loui Eriksson
Brandon Hagel - MacKenzie Entwistle - Matthew Highmore
Matej Chalupa
Nicolas Beaudin - P.K. Subban
Lucas Carlsson - Ian Mitchell
Nikita Zadorov - Adam Boqvist
Chad Krys
Malcolm Subban
Collin Delia
--
See you on the boards!